Getting Ready For Fall
10/03/2015
Hey guys! So, it's officially fall in Canada and it's FREEZING COLD!!!!!!!!! The mornings start off at 5 degrees Celsius and go up to 10-13 degrees Celsius. But that means I have to start preparing myself for the months ahead because it's only gonna get colder. With our further a do, here is how I get ready for fall...
DECORATIONS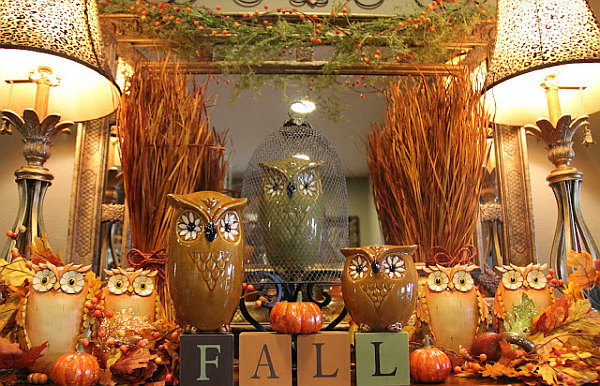 I will be doing another post showing how I decorated my room, but let's get to the basics here. I usually decorate my room with a fake leaf garland with some lights and basically plant a pumpkin bomb in my room. I like to warm up my room with blankets and a lot of orange, brown and red to make it feel cozier and warmer. I would also like to clarify that this is NOT my room in the picture. I got this off the internet because I don't want to spoil the post. I DO NOT OWN THIS PICTURE. It is very cute though! I wish I had those decorations!!!!
Tea & Warm Drinks/Food
Since it gets so cold during fall, do you drink or eat soup? I guess I'll never know but anyways, I love to eat soup and it just makes me feel all nice and warm on the inside. I like to curl up on my couch in a blanket, watching a movie and eat my chicken noodle soup! I have been loving the Lipton chicken noodle soups, the good thing is that they come in a little box full of little mixture packages. If I'm home sick and I still want to eat, I just boil 1L of water in a pot and stir in the mixture for 5 minutes and BOOM. Soup is served!
Tea is my #1 priority in fall. There are so many kinds and so many good things that go into your body when you drink tea! My favorite teas are the fruity ones from Lipton. Every warm thing I have in the fall is from Lipton I guess. They are just so good!! I love putting a bit of honey in their teas, it makes it 100 times better! I don't know if this is just me, but since I can't have hot chocolate, I sometimes wish marshmallows tasted good in tea. Like, why not! I don't know, but when the british side takes over, tea and biscuits all the way!!!!
PUMPKIN SPICE EVERYTHING! (mostly food though)
Pumpkin pie... YUM! I love pumpkin pie, I mean... who doesn't?! It is just sooooo good! My grandma makes it and it's so good! It's the perfect mixture of pumpkin and crust the world has ever created. A beautiful masterpiece, if I must say! Oh my God I sounded so posh there for a minute. I swear I should've been British!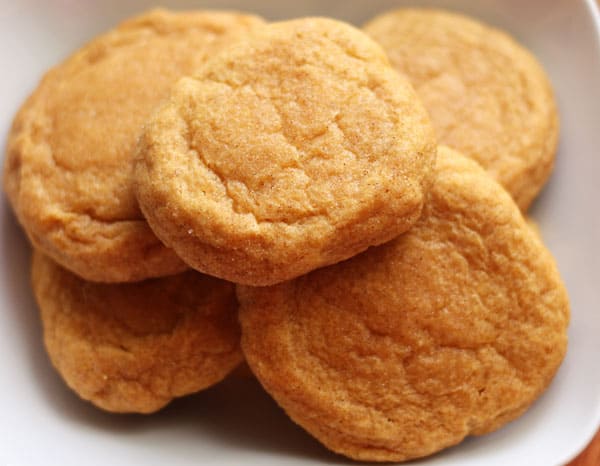 Pumpkin spice cookies are so good! Especially the ones from Pilsbury, mmmm... They even have pumpkin spice Oreos. They may sound good, but Oreo has gone too far.
This is like, the true Canadian in me, but Tim Hortons pumpkin spice muffin is just... pure, pure heaven. If you ever come to Canada, try this because your life will be changed. And full of pumpkin spice!
There are just way too many pumpkin spice flavored things in the world to name, but here are just my favorites.
Sweaters & Blankets
Because I am so prepared for fall and winter, I have 2 overflowing drawers of sweaters. To be honest, I LOVE SWEATERS! They are just so comfy and literally go with anything and keep you nice and warm while the cold its freezing your face. Plus, there are some cute adorable ones in the stores these days, it's hard to contain myself sometimes!!!! I love ones with peterpan collars. They just look really cute and make you look sophisticated while still looking casual! True perfection!
Blankets are perfect to cuddle up with while watching a movie with your family. Or eating soup on the couch. Blankets are the type of thing you'll keep, no matter what it looks like, as long as it keeps you warm.
The Colour Orange
Oh the colour orange. It's like the #1 thing that comes to mind when I hear the word fall. Just imagining the orange and red coloured leaves that cruch when you walk on them and fall from the trees to let you know, it's coming. Orange reminds me of a warm fire on the perfect Autumn night, just chilling with some chicken noodle soup wrapped in a blanket watching a movie. I find it gives you a warm snugly feeling. Like it's just right. Amazing.
That's all for today! Be sure to follow my blog for further fall and Halloween themed posts coming very very soon!Byeee!
XOXO Bella